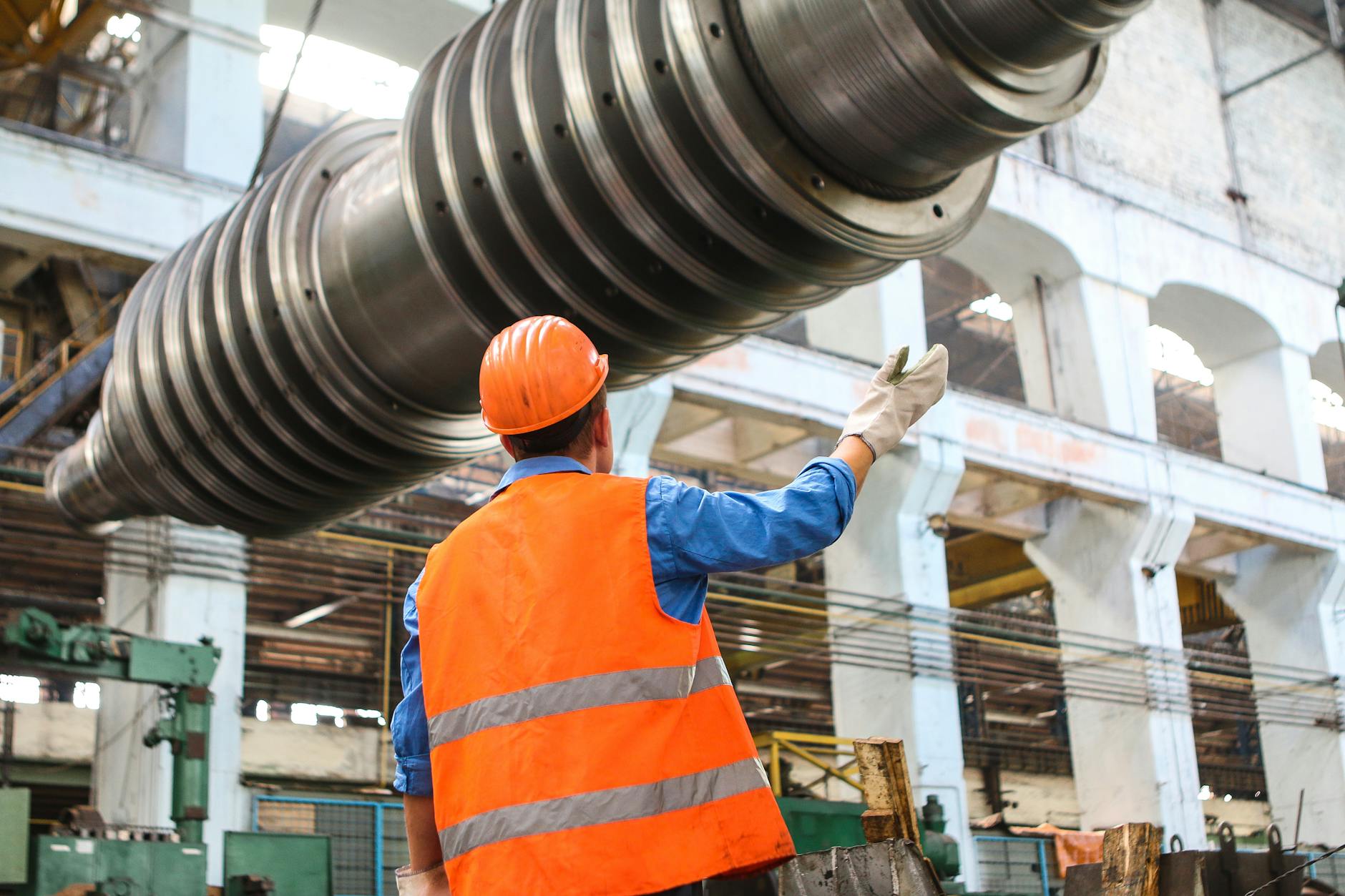 Certain jobs are just riskier than others. This is a fact of life. In some occupations, workers are exposed to situations where visibility is low, putting them in danger of being struck by heavy equipment or moving vehicles.
Personal protective clothing, such as high-visibility vests, keep workers safe in low-visibility working conditions, allowing wearers to be easily seen in various light conditions. These safety vests follow strict standards and requirements for both daytime and nighttime use.
If you are uncertain about requiring your employees to wear hi-vis clothing, here's a list of occupations for which hi-vis vests are essential to workers' safety and well-being.
Construction Workers
Construction workers, they work on tall structures or road projects, among others, and are exposed to heavy equipment at all times. Any lack of visibility could result in a serious accident. For instance, drivers or equipment operators may not always be on the lookout for workers in the area. High-vis apparel enables workers to be seen at all times, reducing their danger of being hit by vehicles or heavy machinery.
Adverse weather conditions also diminish visibility, whether day or night. Safety vests are excellent for road construction workers because motorists will be alerted to their presence whether there is rain, fog, snow or in any other low-visibility weather condition.
Emergency responders
Emergency responders such as the police, fire brigade and ambulance crew all require hi-vis clothing due to the nature of their work. They often work in extreme conditions and in high-traffic areas such as highways and motorways where it important that they remain visible at all times, especially if they're assigned to do traffic control. Hi-vis apparel also distinguishes first responders from non-emergency personnel on the scene.
Security Personnel
When there are large crowds of people in the same location, it can be hard to distinguish the individuals in charge of preventing chaotic situations. Security personnel wear hi-vis clothing so that they can be seen from a distance, helping people identify them quickly and easily. The apparel also assures the public of their presence, especially during events such as festivals and sports games where people can get rowdy.
Heavy-duty Equipment Handlers
Any environment where you have large machines and heavy equipment is a dangerous place, which is why it is vital to ensure that everyone sees each other clearly. Tow truck drivers, shipyard and dock workers, warehouse employees, movers and airport ground crew members all need hi-vis clothing so they can be easily spotted by the heavy equipment operators who have limited visibility.
Cyclists
While cycling isn't a professional occupation, it's an activity that many Australians do on a daily basis. With so many cars on the road, even the safest cyclists who obey traffic laws are still at mercy of speeding vehicles. The best way to ensure personal safety on the road is to be seen by all motorists. When cyclists wear hi-vis clothing, they can attract the attention of drivers and eliminate the risk of accidents, especially at night.
Custom Safety Vests from Green Triangle Distributors
Protect your employees from workplace hazards with hi-vis vests and safety clothing that meet strict Australian standards and requirements. Established in 1990, Green Triangle Distributors have the experience and the expertise to back up all of our solutions for your site safety needs. Whether you're managing a worksite, an event or a road crew, you're sure to find what you're looking for in our extensive range of hi-vis safety vests.
For more information and enquiries, contact our sales team on (03) 5561 1424.